ReQuest has developed many products for the Genetics Industry. Although developed for the Genetics Industry, these products were developed to either increase the revenue stream or optimize existing business procedures, thus having broad usability. All of these applications have a modular approach which makes them highly flexible and customizable.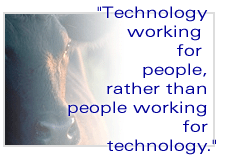 Quality Assurance Programs are driven by data validation and the ability to Track and Trace throughout the value chain. In the Mating Program, we see tools that can feed into the same system or can be used as stand alone applications. Again, due to the modular way these have been developed, the Mating Program has a bigger audience than the Genetics Industry. The same goes for DairyBulls.com which is unique in its functionality and completeness.

ReQuest has always been a service provider to the Genetics Industry. By presenting some of our products here, we want to keep current and potential clients informed on our product offerings.