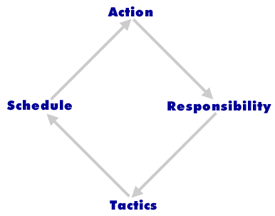 Technology is viewed as a tool at ReQuest. It is the people and the knowledge that make the difference. Knowledge of the product, process and market is key when it comes to delivering quality business solutions.

This knowledge is what makes ReQuest unique. We tap into our broad international network of strategic partners to provide the most effective solutions for our clients. Based on our training and experience we analyze the problem and provide the technology that best fits the needs of the client.

In situations where ReQuest works on multi-disciplinary tasks we work as the general contractor, taking responsibility for the project management and operating according to the ARTS principle:

Action

Responsibility

Tactics

Schedule

For the client this means one point of contact with goods and deliverables defined throughout the process. ReQuest then takes the responsibility to provide these goods and deliverables on time and on budget.